Pabst Blue Ribbon To Introduce Hard Coffee July 2019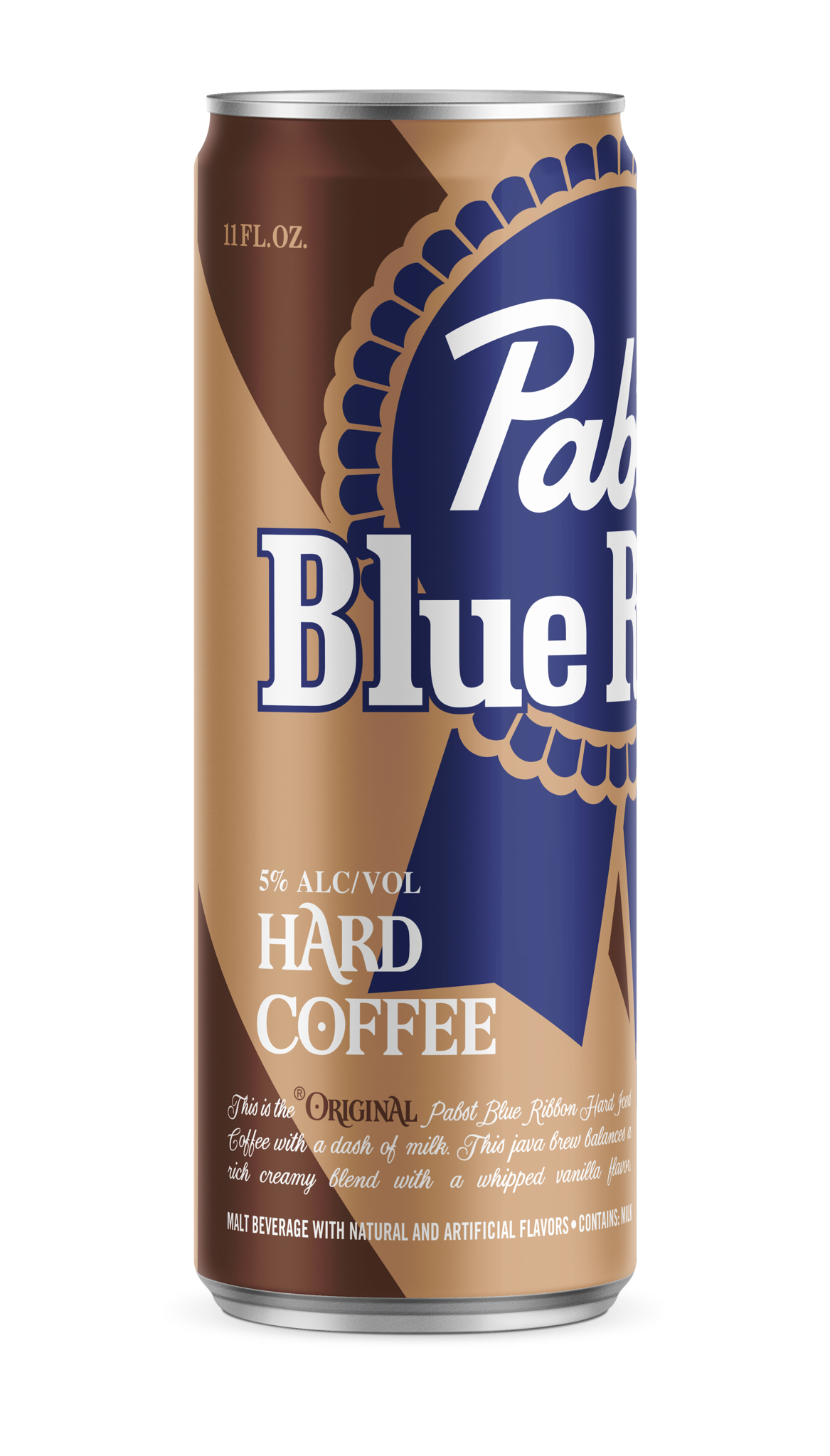 This July Pabst Blue Ribbon will debut Hard Coffee, bringing its blue ribbon quality to a brand new product designed to meet the needs of the next generation of American consumers.
175 years after Jacob Best developed Pabst Blue Ribbon's beloved lager recipe, the brand continues to celebrate its founder's thirst for innovation, recognizing that today's drinkers demand great tasting products with flexibility and options for a range of lifestyles.
Pabst Blue Ribbon's Hard Coffee will be among the first of its kind in the industry, a fun and deliciously unique drink made using Arabica and Robusta coffee beans and rich, creamy American milk. It's great tasting vanilla infused premium iced coffee with a 5% ABV kick.
"Pabst Blue Ribbon has always been a brand that pushes boundaries and celebrates those who experiment and try new things. Hard Coffee is an opportunity for us to pioneer a delicious and fun new drink, and give America something unique. We hope everyone loves it as much as we do," said John Newhouse, brand manager at Pabst Blue Ribbon.
Hard Coffee will be available in limited test markets from July 1.
About Pabst Blue Ribbon

Since its founding in 1844, Pabst Blue Ribbon, the original American lager beer, has been connecting with local communities across America. Pabst Blue Ribbon engages and supports individuals who are passionate about forging their own path in life, and will continue to empower new generations who believe in the future of America.

Pabst Blue Ribbon is owned by Pabst Brewing Company. American-owned and operated since its founding in Milwaukee in 1844, Pabst Brewing Company is America's largest privately held brewing company.